New This Year...
Hope everyone's having a wonderful summer! Even though it's still August…It's time to start our new year, and we've got a lot of great things planned. Some of the new officers got together in June, and began the program planning along with setting our group's goals for this next year. Some of the most notable items are as follows…
We're changing our meeting day to the second Thursday of every month at the same time (7pm)
We want to have fun, stress-free meetings where everyone can enjoy themselves while getting to know each other a little better
Increase our membership to 37 dues-paid members
Increase our ZTA Foundation contribution to $500.
Have more involvement with the collegiate chapters
Need to set dues at $35 for this next year
(Dana will have a break-out of the costs)
Update Us...
Have you moved lately? Have you gotten a computer and a new e-mail address? If you have a new phone number, address, e-mail address, new job, etc., let us know! We want to keep your information in our database as up-to-date as possible. This will help us get your newsletter to you in a timely manner and generally keep our lines of communication open. If you have had any changes, you can let Kim Rice know by calling her at 770-516-1639 or e-mailing her at kimrice@dorey.com .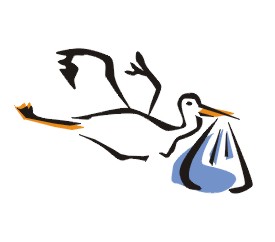 Congratulations to
Lynette Pierce and her husband
on their birth of their son,
William Thomas, on June 28th!